It was a saturday and we were lazy to cook our lunch. So hubby and I decided to hunt a new place for a quick lunch.
I remember that i read about this place that was making Japanese hot dogs so we headed towards it.
We were unlucky because the shop was closed on saturdays. But we found a sign directing us towards their other shop.
Hikaru found in the St Martins Centre near The Coffee Club in St. George Tce (Perth CBD).
Hubby had the Ramen and I had this beautiful sushi roll. Hubby enjoyed and happily slurped his ramen.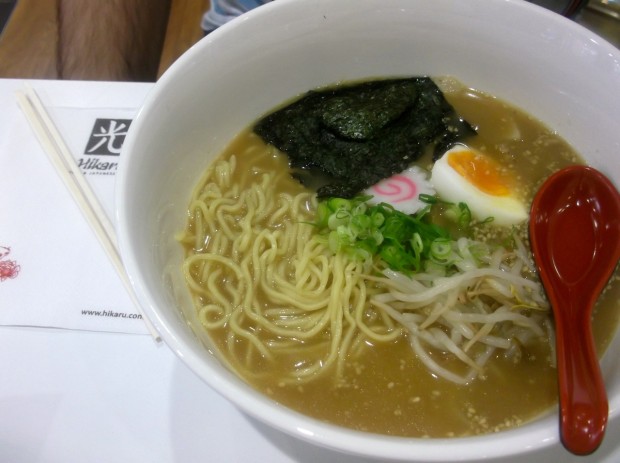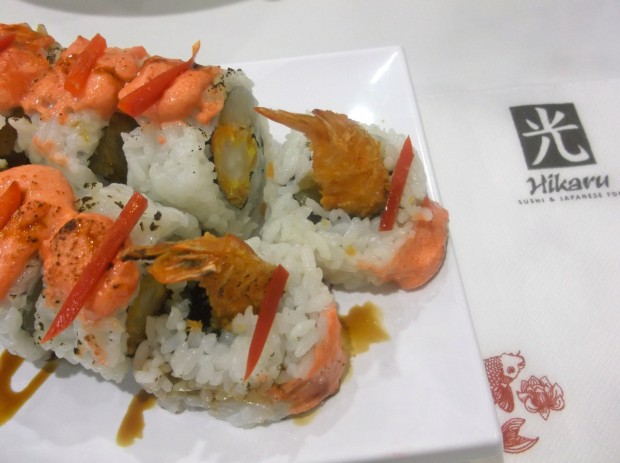 The lady who served me the sushi roll explained in details what the plate consisted of.
I popped one roll in my mouth (not dipped in soy) and BOOM! My taste buds were dancing, the music in my head was Praise you by Fatboy Slim. The magic ingredient was the tobiko mayonnaise. I loved it and wanted more!
Looking forward to taste the hot dogs.
Cheers!