This year hubby and I celebrated 3 years of marriage. Wow time flies when you re having fun. We have known each other since 2004 and yet it doesn't feel that long. We both are very enthusiastic about life and we appreciate every moment we spend together. It is amazing how you can be complete when you share your life with an amazing person like hubby.
Our 2nd anniversary was a little sad, I was in Australia and he was in Italy…my housemates still made it special by buying a couple of beers and drinking at the Claisebrook Riverside.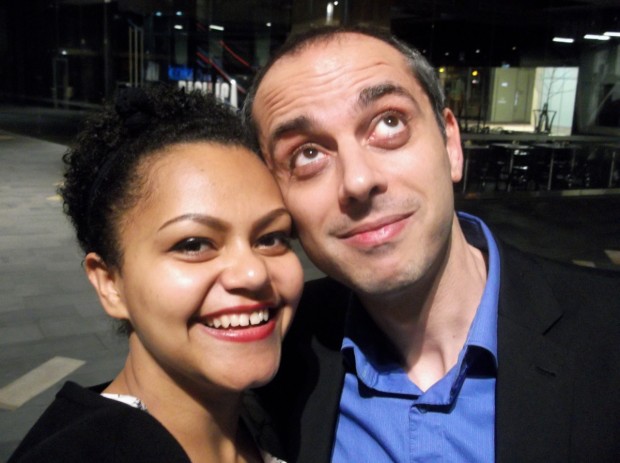 So this year we were together and it was special. We have always been curious of Jamie's Italian Restaurant and so we decided to try it out on our special day.
It is a beautiful venue with a trattoria kinda interior design that gives it a rustic look. The staff was so welcoming and friendly. The most amazing thing is finding one of our favourite Italian white wine – Falanghina. This wine reminds me of the years when I was living in Pesaro (small town along the Adriatic Coast). It was the best wine to pair with Italian style aperitivo (sundowner) and any seafood dish.
A sip of it and we were both felt like we were in a restaurant in front of the Adriatic Sea in Pesaro.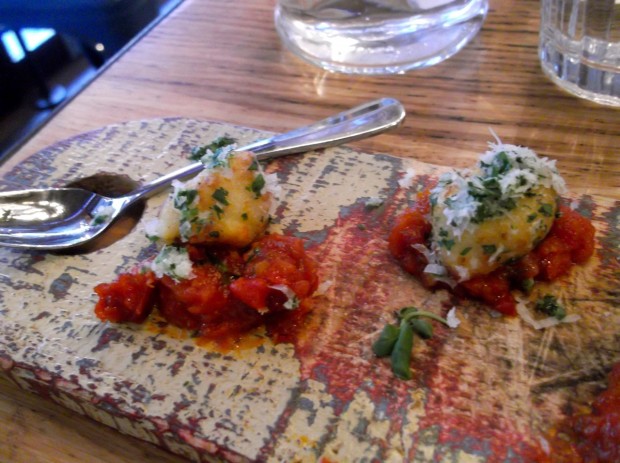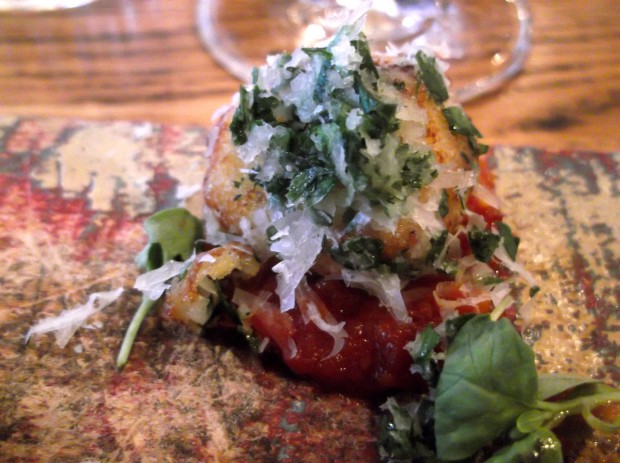 We ordered the fried gnocchi to share. It tasted really delicious and fresh but it wasn't what we expected. We were expecting the authentic fried gnocchi "gnocchi fritti" that are like savoury fried pastry, that are served with cold cut meats.
Hubby had Linguine with Mussels and I had the Pumpkin and Amaretto Ravioli. They were very good as well. The only thing I didn't like is all the fresh rosemary sprigs on my ravioli (it really was too much and a bit annoying) and I was expecting a little bit of contrast between the filling and the sauce (I just tasted pumpkin).
When we booked we also specified that we were celebrating our wedding anniversary. Usually all restaurants offer a special extra for the occasion. And was a bit disappointed we weren't offered anything.
When Jamie Oliver cooks in his programme he makes everything hearty and generous. I stepped in the restaurant expecting all of that and more. Unfortunately, even though everything wast tasty, it just didn't meet my expectation.
While walking back home we decided to have a drink at the Stable Bar.
It was my first time to go there and I loved it. It wasn't busy because it was a weekday night. Beautiful and warm interior. Brilliant and delicious cocktails. I have a blurred memory of our drinks – Mojito and long drink (vietnamese kinda name).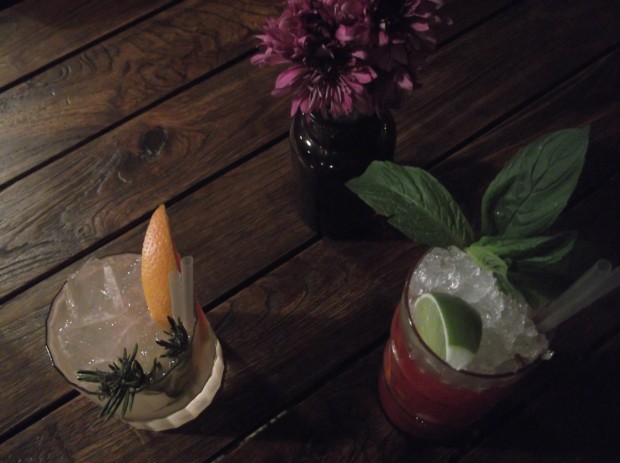 After two good alcoholic drinks, we craved burgers and chips. So we went to the only place that was good and was open late – Grill'd.
Hubby had a Grill'd Bird and Brie with Gluten free bun and I had the Sweet Potato Chips.
It all was great and managed to satisfy our craving.