Beetroot must be on of my favourite root vegetable. I used to know only one recipe with beetroot, that is, the Ethiopian Potato, Beetroot, Tomato, Red Onion Salad.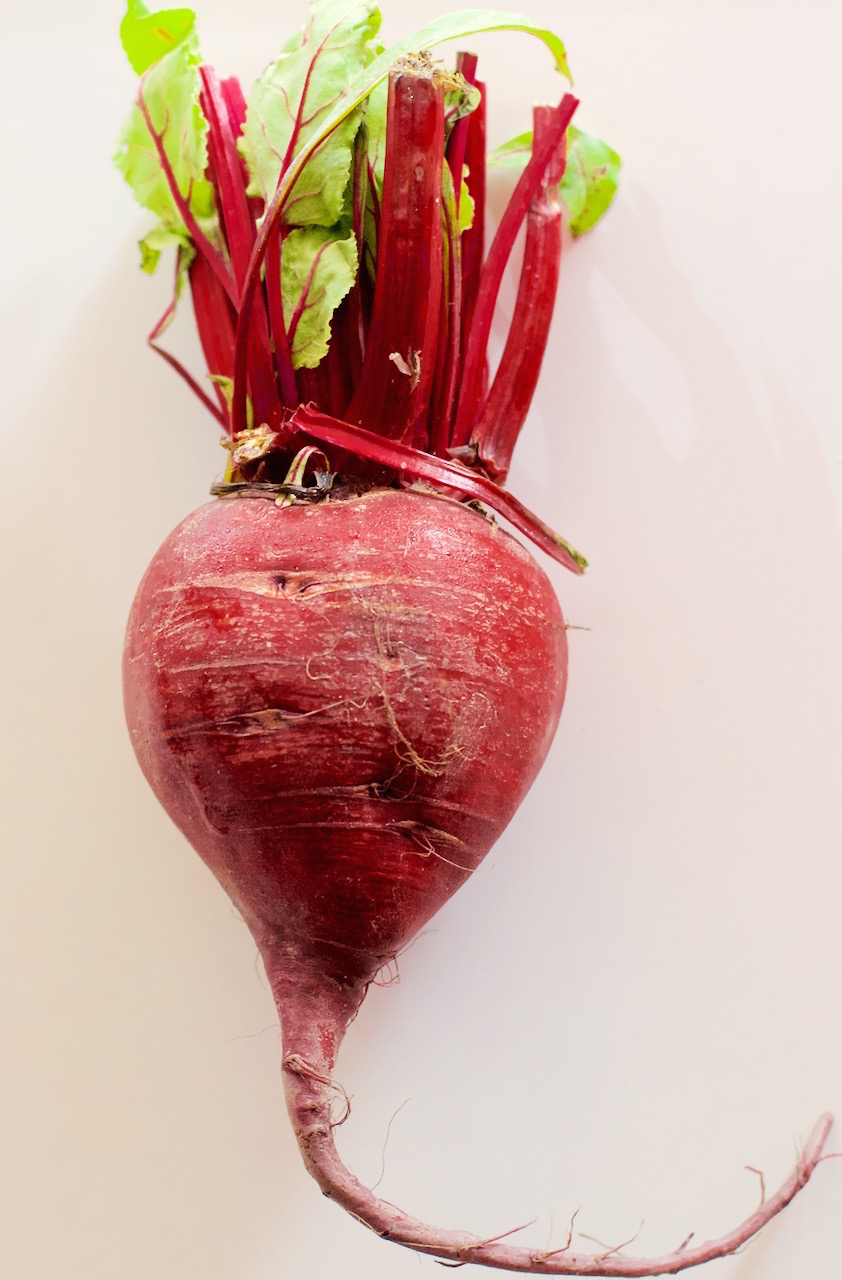 Through out these years I discovered how versatile beetroot is. I have enjoyed it in sweets such as brownie, I really enjoy a beautiful chocolate and beetroot brownie, it kind of contributes to making the brownie soooo rich and moist.
Beetroot Brownie recipe from BBC Good Food – I love that beetroot icing…Lauuuuud help me!
Beetroot is sweet and earthy so it is absolutely perfect for roasting and caramelising. If you want to impart some flavour you can rub it with olive oil and coarse salt, put some herbs such as rosemary or thyme (or both) and wrap it in aluminium foil and roast it in the oven.
This is a beautiful Roasted Beetroot, Goats Cheese & Walnut Salad from The Cook's Pygamas. I can't wait to make this recipe and enjoy it this summer 😉

I haven't tried this yet, but, I was wondering that if you want to make a sauce thick and rich, may be you could add some grated beetroot. Let's say for example a rich tomato sauce, the beetroot will give it that dark red colour and the sweetness would balance the acidity of a tomato sauce.
Ohhh the beetroot stain!!!! I didn't forget about this one. This is why it is my favourite vegetable, because I avoid (as much as I can) red food colouring. Beetroot juice is a great natural alternative to red food colouring.
Check out this delicate Beet Red Velvet cake recipe from Family Spice – simple and natural

If you live in Australia, I am sure you know what I am just about to write, the ultimate Aussie favourite burger with beetroot.
When I first I arrived in Australia, I was working as a kitchen attendant in a cafe. We use to make and sell burgers during lunch and was so surprised when I first saw an order in the kitchen, form a customer who had ordered a "BURGER WITH THE LOT" I was so confused. What is LOT???
Then they explained to me that they didn't just want the usual tomato slices, lettuce and cheese slices.
These guys were stepping up the game, tomato relish instead of ketchup, lettuce, tomato, red onion, beetroot, bacon, fried egg and mayo. And let me confirm that that burger is the best burger ever.
Here is a perfect recipe for the Aussie Burger with the Lot from The Orgasmic Chef – I am convinced that Maureen would def convert David Chang. I mean just look at her photo! That is absolutely the king of burgers!!!

I would totally and strongly disagree with Mr./Chef David Chang of Momofuku, after visiting Australia, he declared the following words: "You know who fucks up burgers more than anyone else in the world? Australians. Australia has no idea what a burger is. They put a fried egg on their burger. They put canned beetroot on it, like a wedge of it. I am not joking you. This is how they eat their burger." – click here for the full article
Beetroot is usually with soft cheese that is sour such as goat cheese or even sour cream. But most people tend to pair it with goat cheese all the time. And in this recipe I wanted to give it a little twist. I paired it with fresh dill sour cream.
Now that summer is near, here in down under, I plan to make a refreshing beetroot soup – Borscht Soup. Have you ever made it?
Beetroot in fresh juice is such a beautiful, beautiful ingredient. My favourite must be a simple beetroot and green apple juice. Sweet earthy beetroot combine perfectly to sweet yet sour green apple. Just try it and you will understand.
So after I used half of my Homemade Puff Pastry to make the Caramelised Onion, Bosch Pear and Camembert Tart, I had to decide what to do with the other half.
I wanted to make tart tatin, but didn't really want to use the usual apple or pear.
I wanted it to be savoury.
I had 3 beetroots in the fridge so Beetroot Tart Tatin was the last verdict.
VERY IMPORTANT
You need a pan with no plastic component as you must use the same pan where you caramelise the beetroot, to bake the tart tatin in the oven.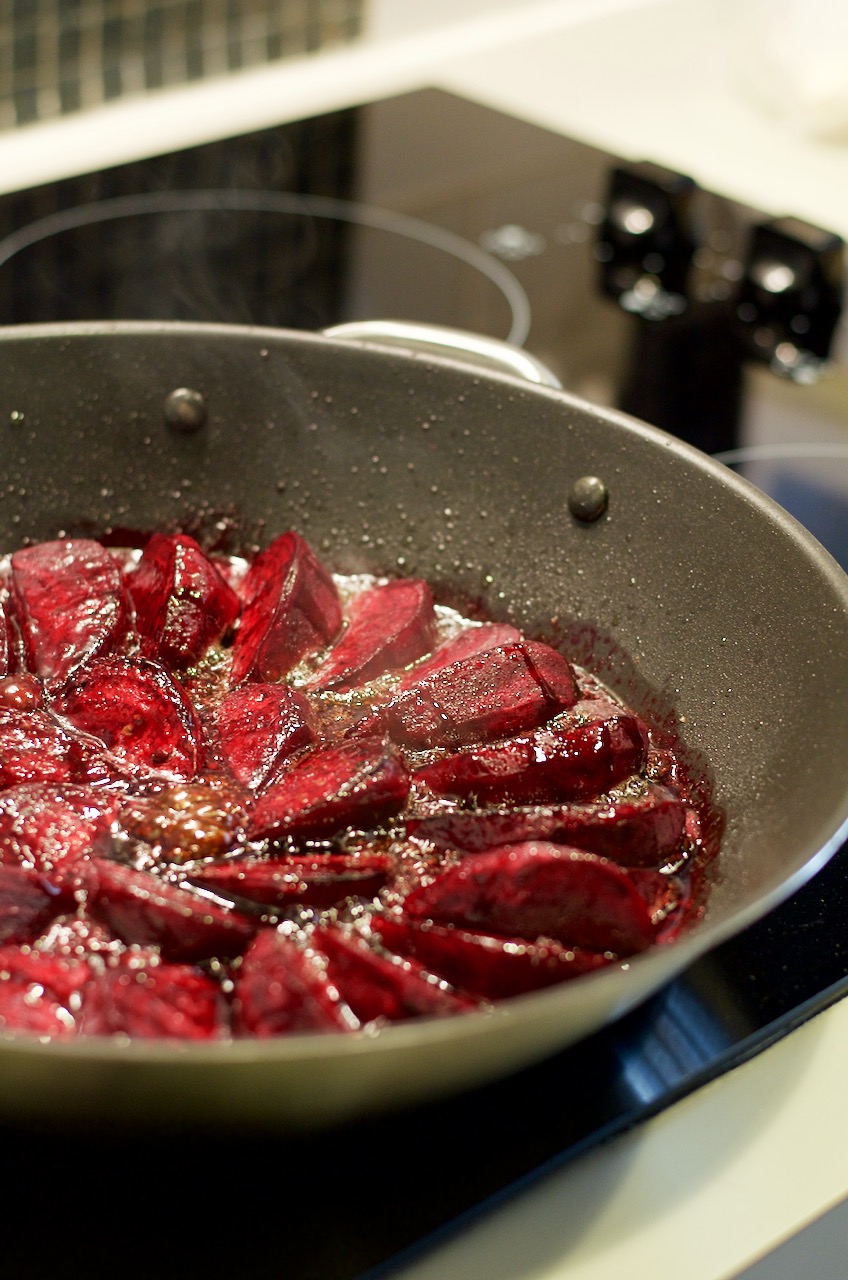 This beautiful recipe will impress anyone that will take a bite. Make it and share it with your loved ones.
Cheers!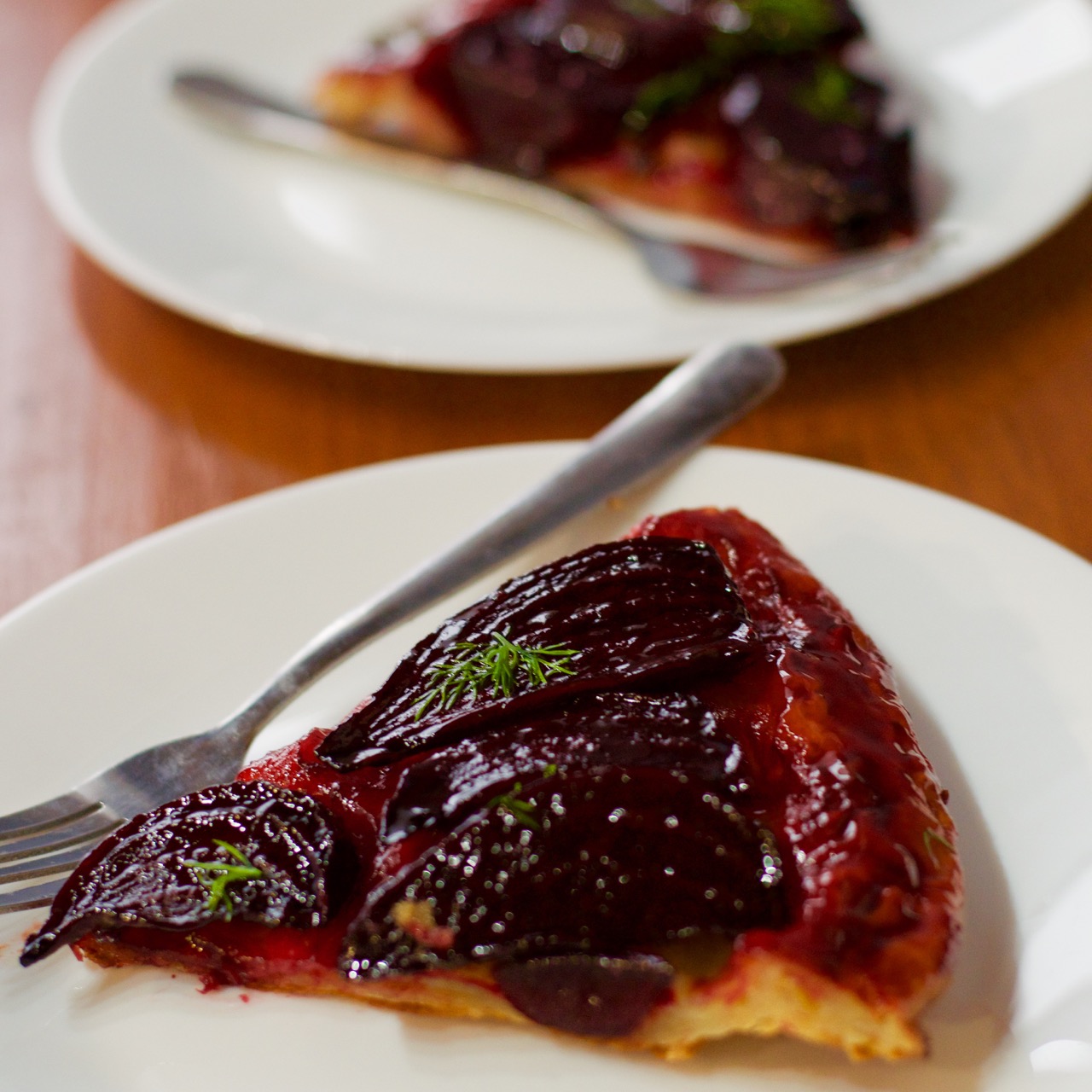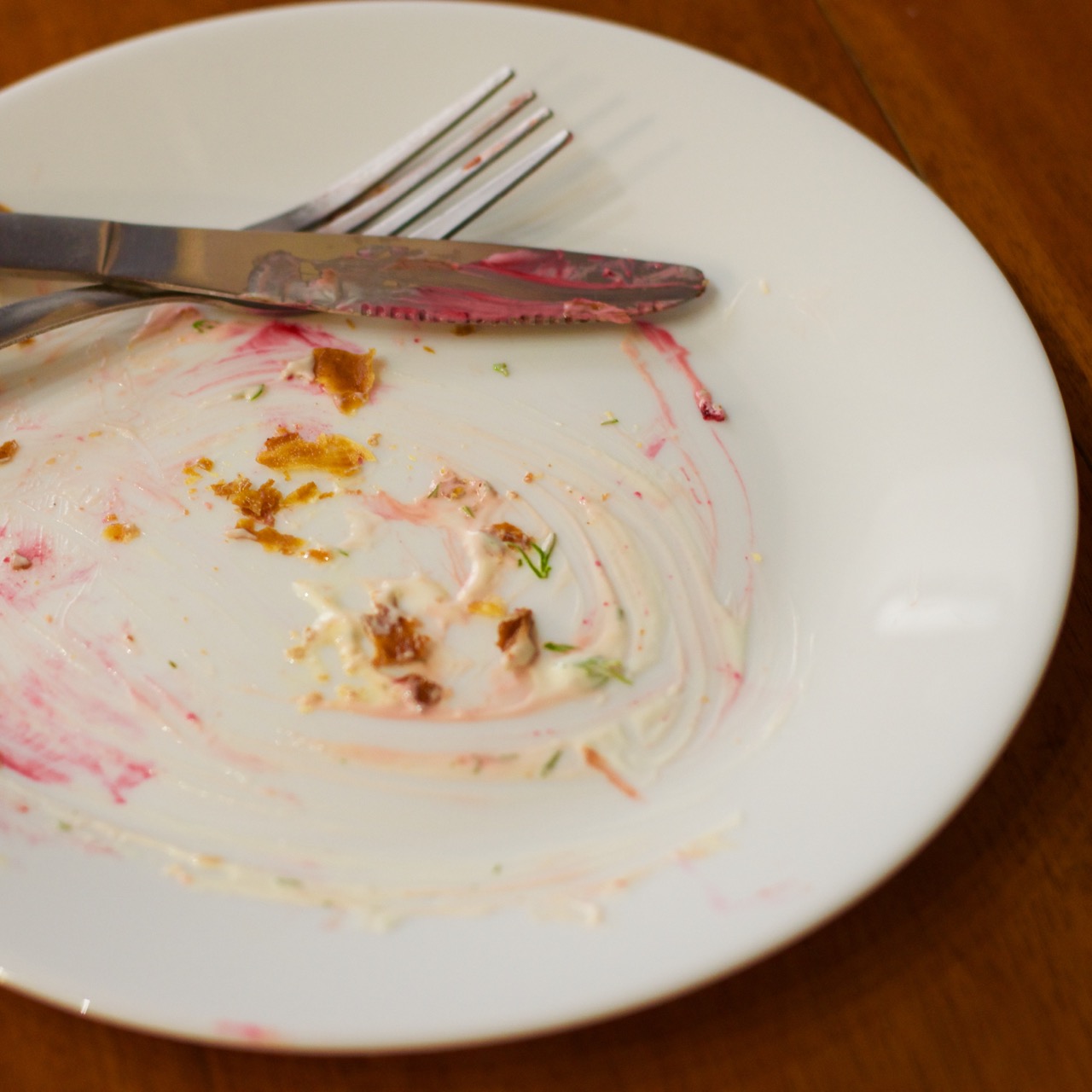 Related posts:
Caramelised Beetroot tart Tatin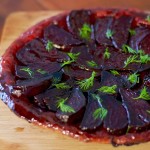 By Dalia Bonfanti Published: October 29, 2015
Prep:

30 mins

Cook:

30 mins

Ready In:

60 mins
Beetroot must be on of my favourite root vegetable. I used to know only one recipe with beetroot, that is, the Ethiopian Potato, …
Ingredients
Instructions
Pre heat oven at 200ºC

Prepare your egg wash.

In the pan melt the brown sugar and butter, until they form a caramel.

Arrange the beetroot wedges neatly around the pan. Shake the pan so that the beetroot doesn't stick. Check every now and then if it sufficiently caramelised.

Use a thong and flip each wedge so you caramelise the other side too. Drizzle the balsamic vinegar.

Take the cold puff pastry, roll it ove the pan and tuck the edges under the beetroot wedges. Egg wash the top.

Bake it until golden brown.

Mix some chopped fresh dill with sour cream. Serve it with a dollop of the sour cream or any other sauce and cream you fancy.

WordPress Recipe Plugin by ReciPress