Hi everyone,
I have been absent from the blog because I had some things to plan. I am planning to go to Australia on Working Holiday Visa, so I have been doing some research.
I don't want to give you other details yet as it's not the right moment

We fell in love with Australia before seeing the continent and meeting Australians. Then we went for our honeymoon and stayed for 15 days. We went to Melbourne, Sydney and Brisbane.
Melbourne was love at first sight. The city the people are so beautiful, and there's a familiar sense to it, people were so eager to help and were always smiley and kind with us. It was as if we weren't strangers.
Sydney is beautiful, but it didn't impress us as much as Melbourne did.
Brisbane is also beautiful. Its an ideal place for those who love nature as it's surrounded by parks and the river.
We are planning to prepare the right visa and eventually if all goes well migrate there.
We will see.
I made this cake on Sunday morning. I prepared it with plum cake stamps so it yielded 2 loafs. It's not so sweet and not so soft, so it's ideal to have it with jam. I had a slice with hazelnut cream and my hubby with Williams pear jam. Delicious!
Cheers!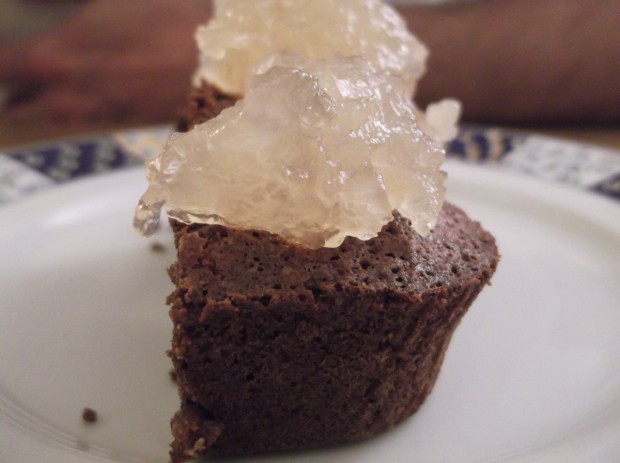 Related posts:
Wheat-free Hazelnut and Chocolate Cake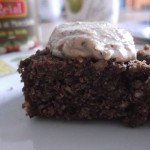 By Dalia Bonfanti Published: September 10, 2012
Yield:

2 loafs

Prep:

15 mins

Cook:

45 mins

Ready In:

60 mins
hazelnut and chocolate based
Ingredients
Instructions
Turn the oven to 175°C.

In a bowl beat the eggs with the sugar and the vanilla extract. Then add the milk and mix.

Melt the chocolate in a small pot.

Combine the chocolate to the egg mixture and beat well.

Add the flours and the hazelnuts.

Grease 2 plum cake stamps. Pour the batter into the stamps and bake for 45 minutes or until a toothpick come out clean. Let it cool and transfer to a plate.

WordPress Recipe Plugin by ReciPress